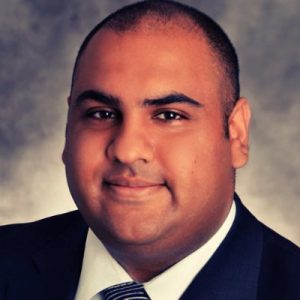 Ali Najmi is an attorney in private practice focusing on criminal defense and personal injury. Politically active, Mr. Najmi,  has succeeded in increasing the political involvement of the South Asian community. Starting in 2010, he was Council Member David Weprin's Legislative director for two years. In 2015 Mr. Najmi ran for City Council and was endorsed by the New York Times. Mr. Najmi has been an early supporter of India Home and continues to advocate for more resources for immigrant senior programs and issues.
Why he joined India Home:
"I joined the board of India Home because I have seen the organization provide important and crucial services to South Asian seniors. Our community is aging and there are not enough culturally sensitive and appropriate senior programs to serve them, except for India Home. I wanted to join the board so that I can help India Home succeed and expand the number of seniors that it serves.  This is our obligation to our older generation and we must make sure that our seniors age with dignity and respect."

Mukund Mehta joined Caltex Oil Company in Bombay, India, in 1964 and joined the company's headquarters New York in 1971. He has an MBA, CPA and JD from Fordham University and LLM from NYU, NY. Mr. Mehta is a member of American Institute of Certified Public Accountants and a Member of New York, New Jersey and Connecticut Law Bars. He has been Moot Court Judge at NYU School of Law for last 20 years.
Mr. Mehta retired as a Senior Tax Attorney from Caltex's parent company Chevron/Texaco in 2002. He now serves the South Asian community and advocates for senior causes as President of Indo-American Senior Citizens Center of New York, Inc. which is celebrating its 20th Anniversary.
Why he joined India Home:
"Most of the Indian Senior Citizen Centers in the USA cater to the needs and interests of a specific group of people sharing the same language, caste or religion, or belonging to a specific region of India. In contrast, India Home is a unique broad-based secular institution which cares for and promotes the interests of Indian and non-Indian seniors — this distinct feature attracted me to join India Home. "