Board

Mukund Mehta, J.D., CPA
President, Board of Directors
Mukund Mehta joined Caltex Oil Company in Bombay, India, in 1964 and joined the company's headquarters New York in 1971. He has an MBA, CPA and JD from Fordham University and LLM from NYU, NY. Mr. Mehta is a member of American Institute of Certified Public Accountants and a Member of New York, New Jersey and Connecticut Law Bars. He has been Moot Court Judge at NYU School of Law for last 20 years, and now serves the South Asian community and advocates for senior causes as President of Indo-American Senior Citizens Center of New York, Inc. which is celebrating its 20th Anniversary.
Amit Sood, D.D.S.
Vice President
Dr. Sood graduated from NYU (New York University) College of Dentistry where he was in the Honors program in Prosthodontics, being among only Six that were chosen from a class of 350 students. He started his private practice right after Graduation in Jackson Heights and has been there for the past 20+ years, even as he has grown his practice to other areas of New York. He lives with his wife who is a Board Certified Psychiatrist and son Sandeep who has just begun 1st Grade.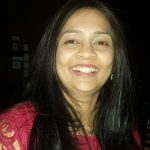 Neetu Jain, C.P.A
Treasurer
Neetu Jain is a CA, CWA from India and a NYS licensed CPA. She runs her private tax and accounting practice with her husband and partner Hemant Jain CPA.
Mrs. Jain is not only an enterprising business owner but also a dynamic member of the community and has volunteered with a range of organizations including India Home, Jain temple, Herricks school committees, Black Women Enterprises, Long Island Development Corporation, Young Indian Cultural Group, and the talent night group. She has actively supported India Home right from inception – be it brain storming current issues or future plans, meeting consultants, fundraising, accounting and taxation etc. With her appetite to serve the community and her professional and personal capabilities, she continues to contribute to the mission and vision of Ind
Jaya Bahadkar, R.N.
Jaya Bahadkar earned her B.S. in Public Health Nursing in Delhi. She received her Operating Room training at Sloan Kettering in New York and went on to work in various hospitals and nursing homes in the New York area, serving as supervisor at Little Neck Nursing Home.
The passion Jaya brought to her career in nursing comes through in her community service as well. Over the past 25 years, she has played key roles in various organizations. She is the Cultural Chair of the Indian Association of Long Island and Cultural Chair for the Indian American Forum and the South Asian American Political Committee. She continues to work with seniors through India Home and is also Vice President of the National Indo-American Association for Senior Citizens.
Bala Krishnamurthy MA, MS
Secretary
Ms. Bala Krishnamurthy has been nurturing and directing software development teams and designing software for several decades in high tech industries. She has worked with corporations such as Unimation, Westinghouse, HelpMate Robotics Inc. Staubli, DRS_PCT, Hamilton Sundstrand, ASML (formerly SVGL), and Nestle. In 2007 Ms. Krishnamurthy was the first female recipient of the robotic industry's premier honor, the Engelberger Robotics Award in the Technology Development Category.
During the 2020 pandemic, Ms. Krishnamurthy brought together a virtual diverse group of seniors and hosted lectures and discussions to alleviate loneliness and foster camaraderie. She now continues to recommend, present and interview speakers on topics of interest to India Home South Asian seniors and enjoys working behind the scenes with the Board & staff to streamline technical processes that improve the professional public image of the organization.

Ali Najmi
Ali Najmi is an attorney in private practice focusing on criminal defense and personal injury. Politically active, Mr. Najmi, has succeeded in increasing the political involvement of the South Asian community. Starting in 2010, he was Council Member David Weprin's Legislative director for two years. In 2015 Mr. Najmi ran for City Council and was endorsed by the New York Times. Mr. Najmi has been an early supporter of India Home and continues to advocate for more resources for immigrant senior programs and issues.

Sunil Aggarwal, MS, MBA
Financing is problem-solving. Sunil Aggarwal realized more than two decades ago that New York's nonprofits and small businesses would excel in a competitive market using solution based project financial planning. In 2009, "ThinkForward" became the working model for an advisory dedicated to helping small and mid-sized enterprises navigate the funding challenges inherent to mission-oriented organizations. To-date, Sunil's practice has structured and placed $2.5B in bonds, loans, and tax credits, specifically for this unique segment of companies.
Always and especially during economic downturns, nonprofits benefit from making informed decisions based on expert analysis of ALL good options. Sunil's experiences as Vice President of the NYC Economic Development Corp. (1990-1997) and later as a senior investment banker (1999-2008) provided early exposure to a wide range of development financing tools. Through the years, Sunil has maintained and expanded relationships with NY economic development agencies, banks, bond and tax credit equity investors, and community development lenders— contributing to the long-term viability and success of hundreds of NY nonprofits.
Staff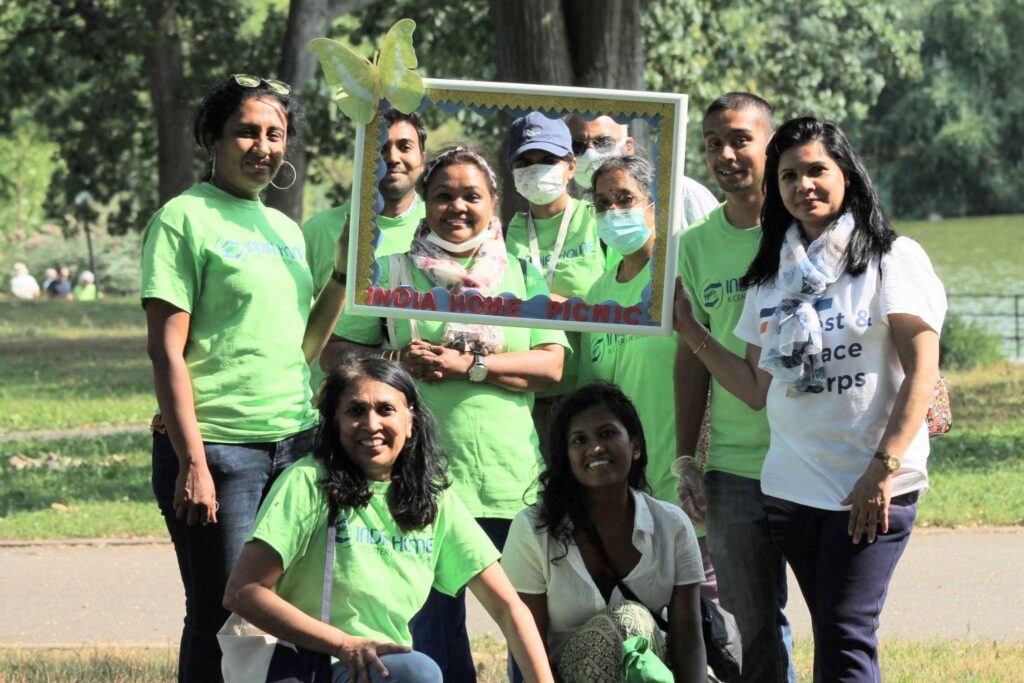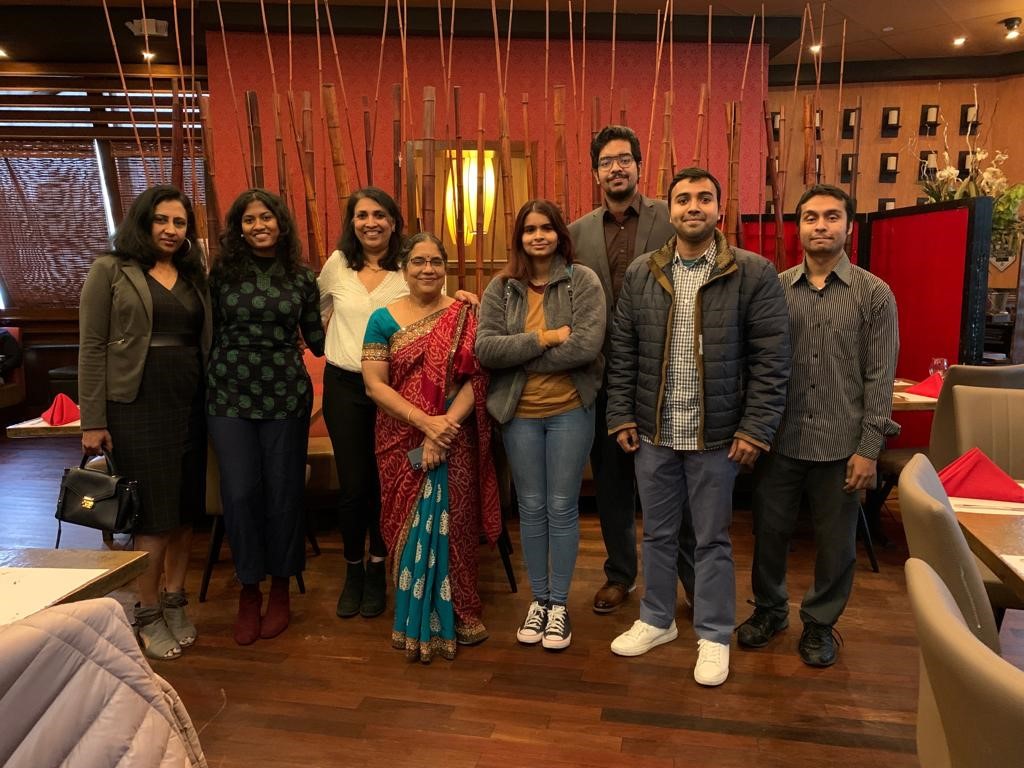 Dr. Vasundhara Kalasapudi
Executive Director
Vasundhara Kalasapudi, M.D. is a geriatric psychiatrist and Executive Director of India Home. After graduating from Andhra Medical College, Vasundhara did research at L'Hopital Cochin in Paris and The Albert Einstein College of Medicine. She trained in geriatric psychiatry at Long Island Jewish Medical Center. Currently, she works in Queens in a variety of psychiatric settings to provide care for developmentally disabled and other vulnerable populations. Vasundhara was moved to start India Home when she could not find culturally appropriate medical services for her aging parents. She has steered the organization to become a pioneering nonprofit serving vulnerable South Asian seniors in New York City since 2008 through culturally appropriate senior centers, recreational activities, and advocacy efforts. Working on long-term goals for India Home to provide affordable senior housing, nursing homes, palliative care, and more, Vasundhara continues to be a changemaker and visionary in creating accessible senior services for South Asians in New York City.
Shaaranya Pillai
Deputy Director
Kavita Shah
Program & Budget Director
Gourab Nayan
Program Manager
Geetha Jamballi
Creative Aging Director
Nargis Ahmed
Center Director
Meena Goberdhan
Case Worker
Farhana Hussain
Development Manager
Davinder Singh
Grants Coordinator
Sumon Islam
Community Liaison
Reynaldo Moya
Bookkeeper
Andrew De Leon
Program Assistant
Krishna Reddy
Office Assistant
Samra Rashid
Social Worker
Shaila Sultana 
Program Assistant
Umesh Naukkala
Program Assistant
Shalma Akhter 
Case Worker
Rajnish Sharma
Program Assistant
Kiruba Pillai 
Program & Accounts Assistant
Shahara Lilly 
Program Assistant
Parvathy Suresh
Social Worker
Community Outreach Team
Dil Afroze
Community Outreach Supervisor
Dorjee SNU
Community Data Coordinator
Rafael Arichavala 
Community Health Worker
Jaswinder Bala
Community Health Worker
Victoria Robinson
Community Health Worker
Justine Saunders 
Community Health Worker
Shree Patel 
Data Analyst