Many of the seniors who attend India Home's Desi Senior Center in Jamaica had never been to Manhattan. This is only natural, given their age and the fact that many of them are new immigrants to our fair city.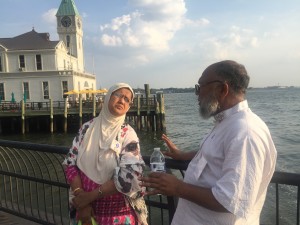 But all that changed on August 31st. On that day, India Home took them on a day trip to Manhattan and showed them some of it's most iconic sights.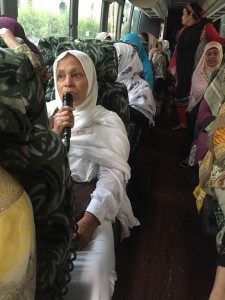 Keeping cultural sensitivities in mind, there were two buses. One for the ladies and another for the gentlemen. Of course, couples got to sit together!
The first stop was the Metropolitan Museum of Art – one of the world's largest and finest art museums.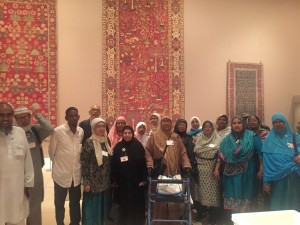 The entire museum is about 2 million square feet, so obviously there was no way our members were going to see all of it in a day.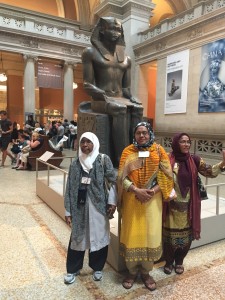 However, they did manage to see several of the highlights. The seniors, nearly all of them Muslims, particularly enjoyed the Islamic World section of the Museum. It has an amazing collection of art, calligraphy and objects from all corners of the Islamic world.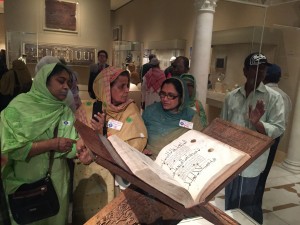 Lunch was in Central Park, delivered by Vintage Restaurant. Talk about service!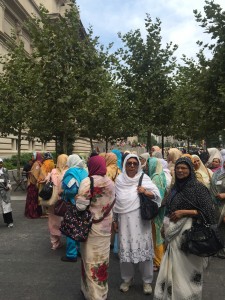 Many of our members did their afternoon prayers on the grass.
The next leg of the trip took members around New York, with our guides pointing out the city's landmark buildings and spaces. Our members marveled at the Empire State building, the crowds in Times square, Madison Square Garden, Penn Station, Union Square, and the latest addition to NYC's skyline—the Freedom Tower. They also stopped by the WTC Memorial.
Then it was on to Battery Park and back to Queens.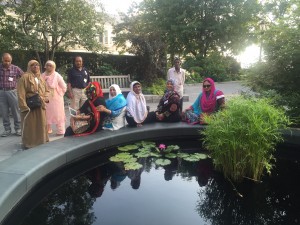 Nargis Ahmed, the Community Liaison Director for India Home said: 
"I was very happy that we could do something like this for them. Everyone left in a happy mood."